The SUN 800 Floating Derrick Crane

Built by Sun Ship, the  SUN 800, a floating derrick is capable of lifting 800 tons and staffed by a 6-man crew.  When not involved in shipyard construction programs, the Sun 800 provides outside customers with a complete, mobile heavy lift service for use in a wide range of applications including construction, marine salvage and cargo handling.  The SUN 800 made its biggest lift in 1978 when it placed a 788-ton drawspan in position on the Benjamin Harrison Bridge in Hopewell, VA.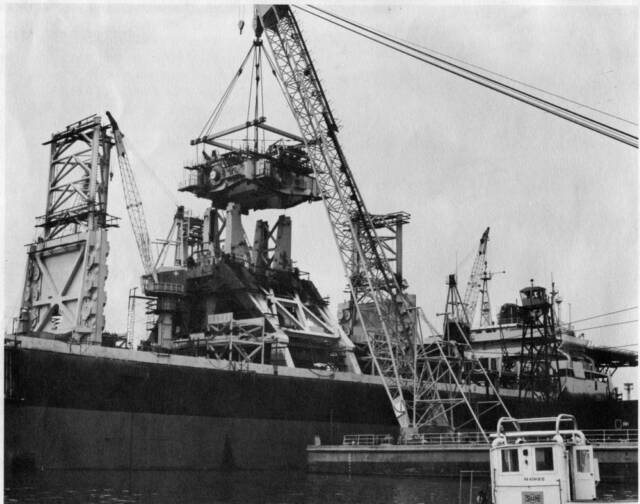 Above:

The Sun 800 places the gimbal on the Hughes Glomar Explorer.  The lift, amounting to 630 tons, was the heaviest in the entire construction process of the ship and was the primary reason that the crane was built..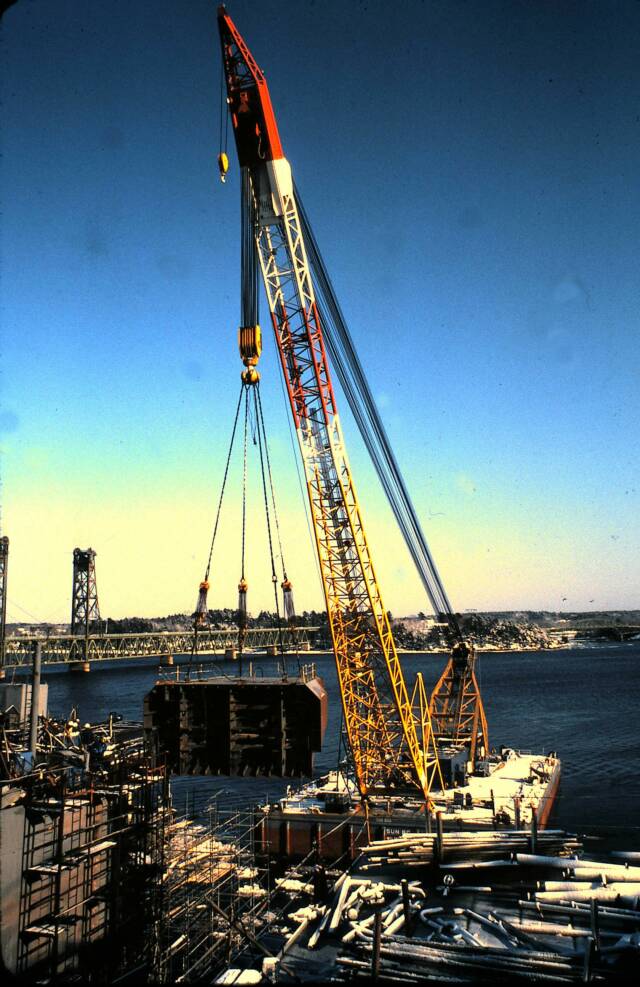 Right:

The Sun 800 places the last unit for the Sugar Barge that was being built for Sun at Bath Iron Works. Photo taken in Jan, 1982 courtesy of Rich Janney

The SUN 800 was transferred to Penn Ship as part of the sale of the Yard and renamed the PENN 800.  It was later upgraded to a 1,000 ton lifting capacity and then acquired by Donjon Marine in Hillside, NJ and renamed the CHESAPEAKE 1000.  If anyone has additional information or corrections, please let us know by contacting Dave Kavanagh at the email address posted on the lead page of the website.

Note:  Click on each of the three thumbnails above to view a larger display